About the package…
After being signed by the artist, your print is laid on a piece of museum board (acid free foam-core), and held in place by 3-inch archival corners. The entire assembly is then encased in an envelope of acid- and lignin-free polypropylene. Four layers of corrugated cardboard complete the final outer shipper, with the flutes of two layers running perpendicular to the others for added strength.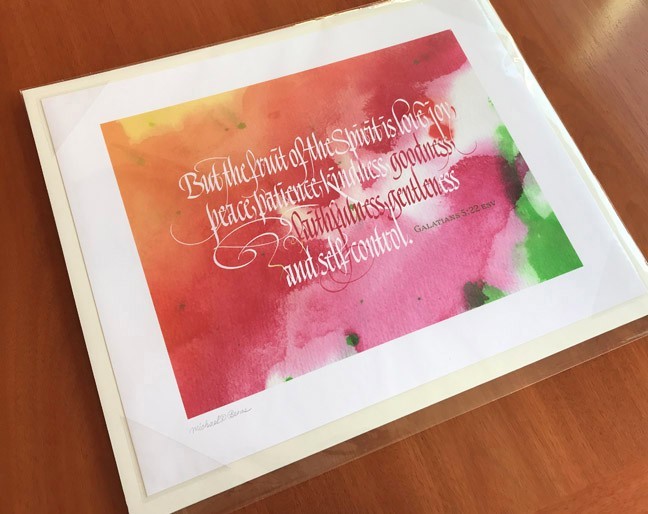 About the prints…
Not all giclée printers are the same. We make use of the finest 11-jet printer available today (rather than the more common 8-jet output devices). 45 years of experience in professional photo processing means that our lab writes their own color profiles, and attends to maintaining machines that are best in the business.
Accelerated testing procedures using high levels of ultraviolet light exposure have yielded impressive results for this product—far superior to older photo processes (RA-4 type C wet prints). The ink and paper manufacturers claim that prints should last over 100 years if stored properly. Use UV protective glass and display your print out of direct sunlight.
Paper used for the larger giclée prints is acid-free 100% cotton, between 300–310 gsm in weight. That thickness is more comparable to 3-ply board than anything else (.425 mm). The regular-size prints use acid-free 230 gsm premium archival matte paper. Both are shipped flat, not rolled in a tube.